Quarterhill acquires Sensor Line GmbH
Published on January 5th, 2021
Quarterhill Inc., announces that it has completed the acquisition of all the issued and outstanding shares of Sensor Line GmbH a German-based Intelligent Transportation Systems ("ITS") provider of highly regarded fibre optic traffic sensors for road and rail markets, for cash consideration of €3.8 million.
Sensor Line will be integrated into Quarterhill's wholly-owned subsidiary, International Road Dynamics. All dollar amounts are in Canadian dollars unless otherwise stated.
Sensor Line is a provider in the field of fibre optic sensors for road and rail traffic applications. The company's products are recognised globally as provider in generating traffic monitoring data used to enhance safety, improve mobility, enable enforcement and reduce the environmental impact within transportation networks. Since its inception in 1996, Sensor Line has installed more than 50,000 systems in 50 countries worldwide.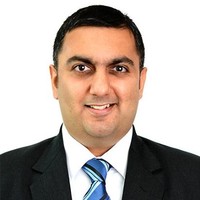 "This acquisition broadens our product suite and expands our geographic footprint further into the European market," says Rish Malhotra, CEO of IRD. "Sensor Line's in-road sensors will further strengthen our enforcement and tolling solutions and IRD's distribution capabilities will open-up new opportunities to grow the Sensor Line business while serving its long-standing loyal customer base. We are very pleased to welcome the Sensor Line team to IRD and will maintain manufacturing operations at their facility near Munich."
"This transaction represents the first step by our new management team in the execution of our ITS M&A growth strategy," says Paul Hill, CEO of Quarterhill. "This acquisition fits well within our financial M&A evaluation criteria. For 2021, Sensor Line is expected to contribute $4.0 – $5.0 million (€3.26 – €4.07 million) in revenue and $700,000 – $800,000 (€570426.50 – €651916)in Adjusted EBITDA to IRD. With an active pipeline of acquisition opportunities, we believe we are just getting started in terms of expanding our ITS business to capitalise on the attractive and growing demand for tech-enabled infrastructure."
For more information on Sensor Line, including customer case studies, Click here.
Comment on this article below or via Twitter: @IoTNow_OR @jcIoTnow