Ready-to-use Wi-Fi 5/BT 5.0 and LTE Cat.16 wireless kits cut time to market by removing certification obstacles
Published on September 10th, 2020
Advantech, a global embedded systems provider, has announced two wireless solutions aimed at improving connectivity in diverse applications. EWM-W192 K1 & K2 and EWM-C186K1 (EWM-W/C) wireless solutions enable Wi-Fi 5/Bluetooth 5.0 and LTE CAT16 respectively.
EWM-W192 K1 & K2 are compatible with standard M.2 2230 A-E key form factor connectors, while EWM-C186 K1 connects easily to M.2 3042 key-B for convenient wireless access. Both EWM-W/C models feature FCC and CE-RED certified wireless antennas and cables for system designers seeking wireless solutions in diverse industrial, retail, and medical applications.
Choosing the correct wireless solution is the first step in creating greater connectivity between machines. However, finding compatible antennas, cables, and connections can be a challenge for designers seeking to reduce time-to-market.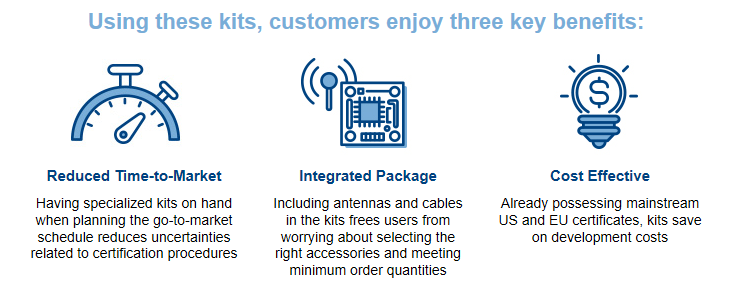 Advantech's EWM-W/C address these issues by featuring multiple dipole antennas and cables (EWM-W192 K1 & K2 features 2 x dipole antennas & MHF4 RF connector cables, EWM-C186K1 features 4 x dipole antennas & MFH4 connector cables). This adaptable wireless solution facilitates easy planning, installation, and management to reduce time-to-market.
Compliance with relevant industry and safety standards
In an effort to avoid bottlenecks caused by RF testing, Advantech partnered with Intel IoT BU to certify its EWM-W/C wireless solutions. The general manager of IoT Ecosystem & Channels at Intel, Steen Graham says, "We always want to provide tangible benefits to our customers. Removing certification obstacles at the beginning will reduce their time to market massively."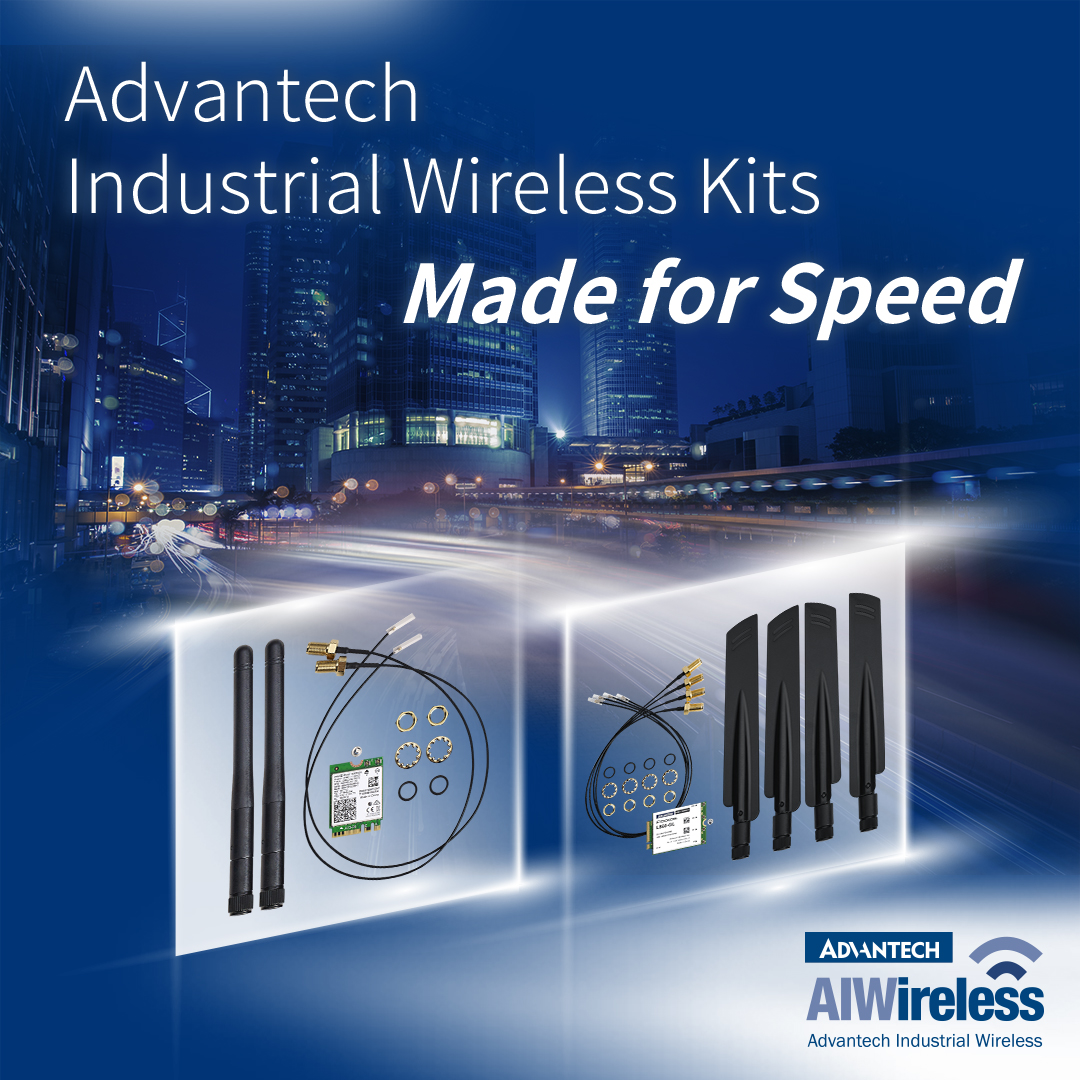 To this end, the EWM-W/C wireless solutions satisfy international safety standards for human exposure to electric, magnetic, and electromagnetic signals, and are CE RED, FCC, and IC certified, making them an excellent choice for EU, US, and Canadian customers. The streamlining of RF testing necessitates system-level EMC/EMI related tests only. Through leveraging these solutions, customers can streamline their wireless integration process.
Advantech's wireless team used product ecosystems to test EWM-W/C compatibility before launch to improve market adaptability. EWM-W/C kits have proven to be compatible with numerous embedded computers including EPC-T4286 and EPC-C301. This combination of adaptability and easy installation make EWM-W192 K1 & K2 and EWM-C186K1 excellent choices for kiosk data streaming, factory automation, and machine vision applications.
Key Features
• Advanced product ecosystem testing improves compatibility
• M.2 connectors enable new slim and compact design
• CE-RED, FCC, and IC certified device complies with international standards
• Multiple dipole antennas and cables accelerate time-to-market
Comment on this article below or via Twitter: @IoTNow_OR @jcIoTnow