IoT can make the logistics industry more sustainable
Published on August 13th, 2020
Everything that gets stored, shipped or delivered spends some time on or in a crate, pallet, bin or some other container. While recent years have seen a shift away from single-use, one-way platforms and containers towards those designed for multiple use, more can be done to increase sustainability within the logistics industry.

For example, says Damien Stephens, associate vice president – Mobility & IoT at Tata Communications, each year 10% to 40% of the supply chain assets disappear, almost without any trace. The way in which many companies organise logistics today is not sustainable. When it comes to shipping goods, balancing the best possible speed, flexibility, cost, and carbon footprint is not easy. Nevertheless, being able to track returnable and reusable packaging and shipping materials can result in more streamlined operations, better efficiency, and real cost savings.
With last week marking World Environment Day, and as climate change continues to dominate headlines worldwide, supply chain organisations have a duty to review how they approach the process in a more sustainable and environment-friendly way.
Fortunately, technologies, such as Internet of Things (IoT), offer many opportunities to support the logistics industry with reducing its carbon footprint and minimising negative impact on the environment.
Better managing the logistics journey
Historically, once a shipment had started on its journey, opportunities to track its condition and progress were limited. This meant cargoes would end up spending most of their time in blind-spots. However, with the capabilities offered by connected vehicles and sensors on pallets and containers, both customers and suppliers can keep track of exactly where their consignments are at every stage of the journey.
Sophisticated IoT solutions can enable access to real-time information on the status of shipments and inventories, which allows businesses to pick the most cost-efficient and sustainable transport options and routes.
Delivering borderless connectivity
Tracking shipments as well as assets across countries and continents can be a challenge, especially when it involves dealing with multiple mobile network operators in each region.
Remotely deployed monitoring devices, with connectivity and information managed over a secure cellular network, can connect and interact from any location. For example, trucks, trailers, cargo containers and pallets can all connect and exchange information wherever they are. The global supply chain is becoming increasingly interconnected, so this provides an efficient way to manage and track logistics movements across regions.
These device connections also help to provide information about how to use the assets more efficiently. For example, by using IoT to closely track and monitor assets on the move, logistics companies have the opportunity to share pallets, cargo containers and unit load devices (ULDs) depending on location.
Offering insights into cargo conditions
Using IoT, logistics companies can also provide insight into the condition of cargoes throughout the journey, ensuring that their integrity is maintained while at the same time, helping to avoid any surprises on arrival.
With every step of the chain being monitored on a granular level and in real time, this can help to limit waste, optimise inventories, reduce operating costs, and maximise profits.
On a broader scale, this can have a significant impact on the cold chain. For example, it is estimated that the UK wastes 2.9 million tonnes of food and drink per year in the supply chain.
Underpinning the future of the supply chain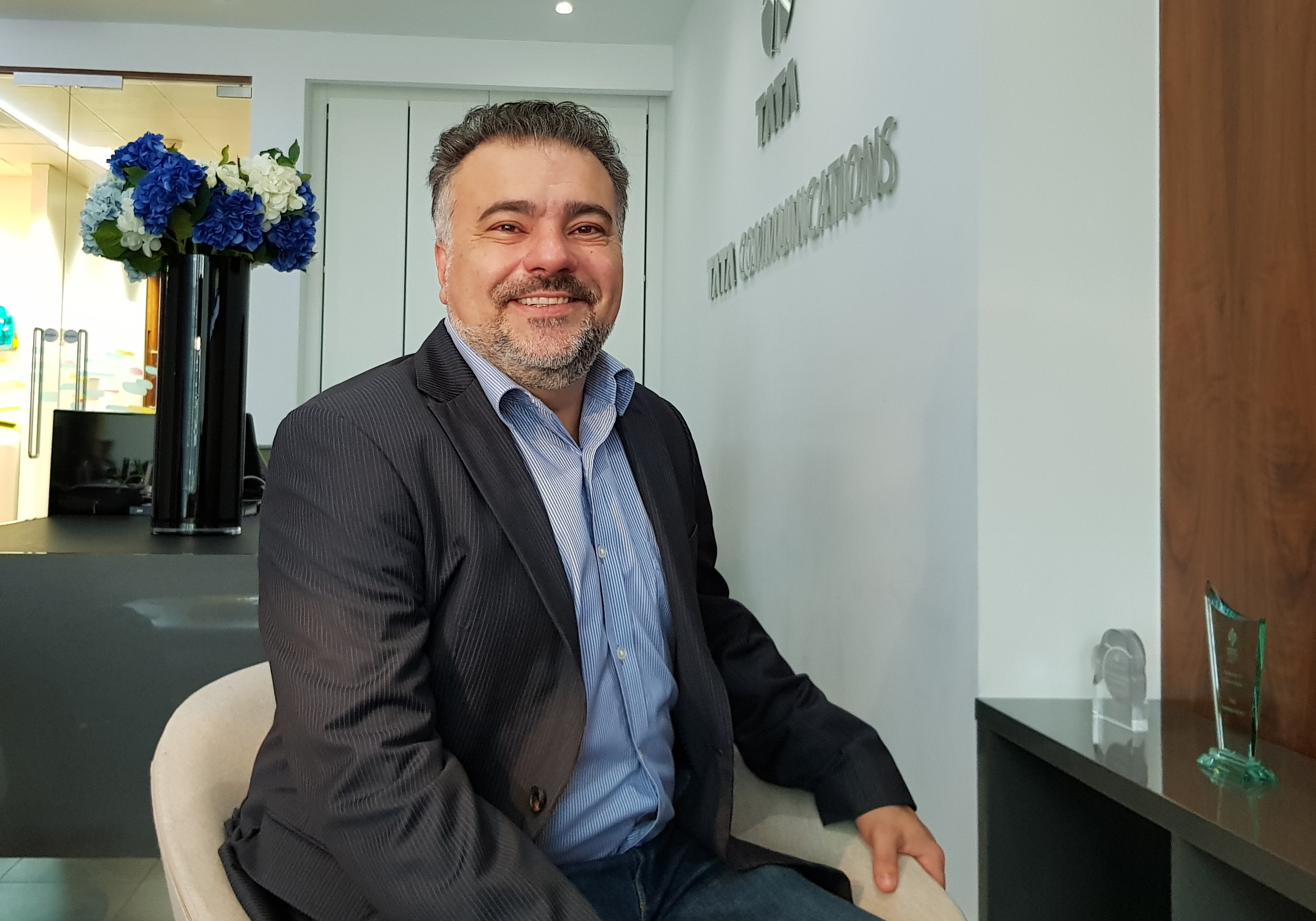 With the logistics industry increasingly under scrutiny for its impact on the environment, digital transformation initiatives and solutions such as IoT can help the industry, as a whole, to minimise their carbon footprint by streamlining their processes. A connected transport ecosystem benefits from automation, leveraging a combination of mobile and cloud connectivity, IoT and Big Data. Deploying these capabilities as part of a global digital transformation initiative can help the transport and logistics industry improve productivity and efficiency, while being a true friend of the environment.
The author is Damien Stephens, associate vice president – Mobility & IoT, Tata Communications.
Comment on this article below or via Twitter: @IoTNow_OR @jcIoTnow